France and Switzerland Tour Package (International) 1,49,990
Hermon World Tours & Travels 
France and Switzerland Tour Package (International)
Stay: 8 Days & 7 Nights
Inclusions: Meals, Flights, Accommodation, Transfer, Sightseeing
Themes: Shopping, Family, Luxury, Hill stations, Bestseller, Sightseeing
Features :
Hermon World Tours & Travels 
France and Switzerland Tour Package (International)
Stay: 8 Days & 7 Nights
Inclusions: Meals, Flights, Accommodation, Transfer, Sightseeing
Themes: Shopping, Family, Luxury, Hill stations, Bestseller, Sightseeing
Overview
Out of the numerous Europe Tour Packages, TravelTriangle brings to you this 8 days Switzerland and Paris tour package which offers you a glimpse into the pristine aura of the Swiss cities along with the celebrated city of Paris. These tailor-made dual city tour packages are specially crafted to deliver an unforgettable holiday experience to the travelers. With all the major attractions and your favourite activities included under your budget, our tailor-made holiday packages for Switzerland and France are designed to make your vacation a hassle-free and memorable trip.
                      France
                     Switzerland
Some amazing attractions included in this tour package:
Mt. Jungfrau: The top of the Europe awaits you in this tour package. An excursion to the Mt. Jungfrau will offer you with breathtaking views of the snow-capped mountains surrounding all over. The train ride to the mountain is a joyful ride which will make you encounter with some of the amazing views.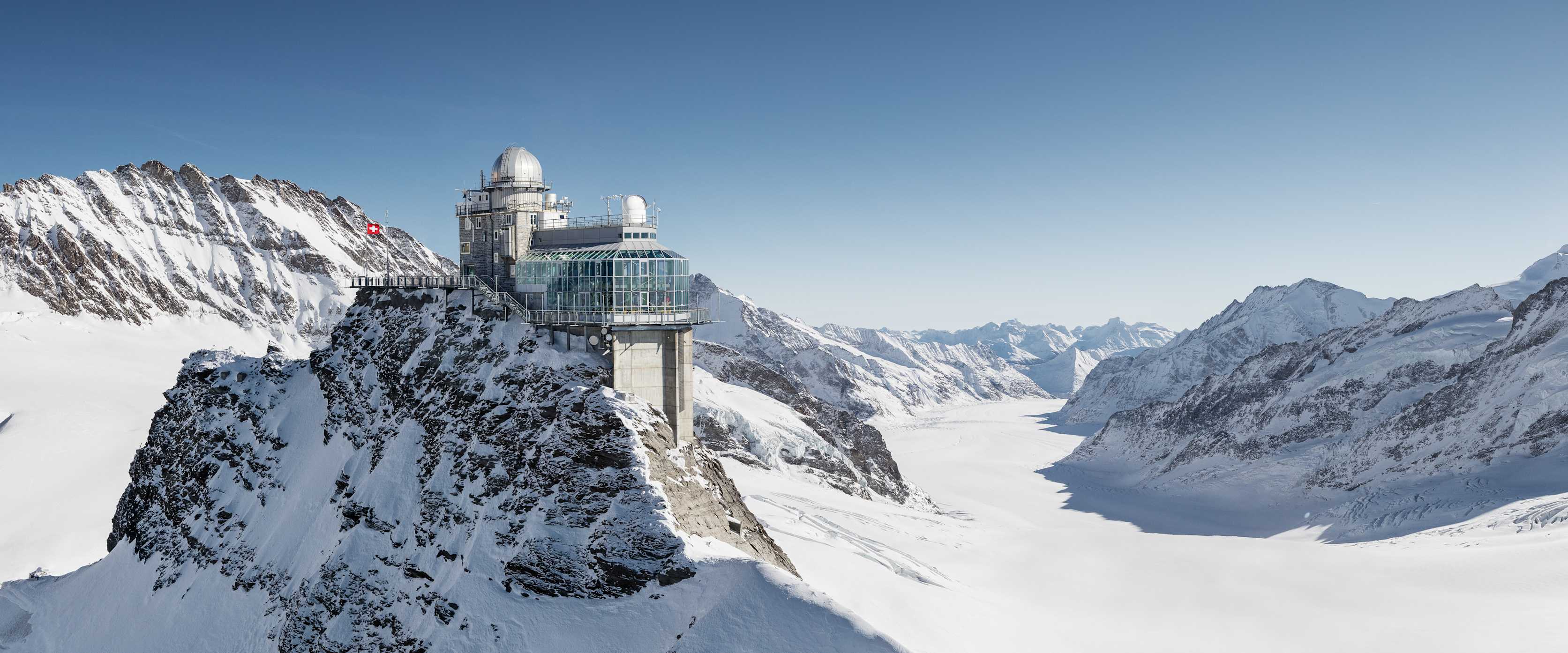 Lake Thun: This is one of the most picturesque lakes in Switzerland which you will get to visit as a part of this 8 days switzerland Trip plan. The dark-deep blue waters of the lake with a landscape covered with snow-capped peak is just worthy of being captured.
Seine River: Cruising on the river Seine is one of the most enthralling things to do in Paris. You will be able to explore the scenic views of the city while cruising under the starry night on the river Seine.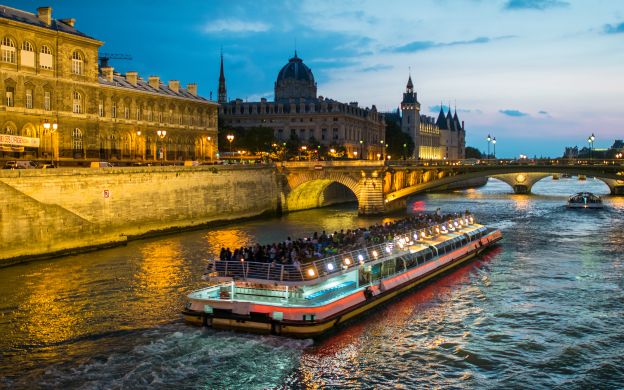 These 7 nights 8 days France Switzerland tour package from India would take you around the most prominent cities and places in Switzerland coupled with Paris, the city of romance. With this trip, there are the Swiss cities like Interlaken, Lucerne, and Zurich. While touring around Switzerland, there would be visits to places like Mount Titlis, Lake Lucerne, and an excursion to Mount Jungfrau. While here, marvel at the snow-covered mountains and take the gondola ride to catch many mesmerizing and picturesque views. Move over to Paris, you would be taken to the iconic Eiffel Tower and a cruise along the Seine River.
Traverse the French and Swiss Alps in our all-inclusive tour of France and Switzerland with well-curated itineraries. Cover the length and breadth of scenic highways, stop by picturesque towns, take selfies with Eiffel Tower, and take a cable car ride over Zurich Lake with the help of our fully customizable tour package. Both France and Switzerland have an abundance of natural beauty and unique culture which tourists can explore in this package. Offering the best value for money and an advantage of exploring two of the most famous destinations on a single trip, book an exciting 8 day France and Switzerland tour to relish the charm of these European delights.
With personalized choices and preferences, customize an enticing tour package to travel the way you want your journey to be. For some inspiration, we recommend you to take a look at the below mentioned itinerary plan of Switzerland and France tour package and connect with us to design one based on your personal preferences. By including leisure time within the tour, these packages also allow travelers explore the city on their own will. Tourists can choose to shop across the famous markets of Switzerland, and Paris, and purchase popular products, or they can visit the famous chocolate factories to taste the world famous Swiss chocolates. The country of France is known for its culinary delights, hence travelers can enjoy these delicacies at famous cafes in Paris.
While the Switzerland tour itinerary acquaints you with the benumbing views of majestic peaks and high-altitude regions, the 2 day Paris itinerary exposes the city's beautiful museums, boulevards, and other world-famous attractions. You could indulge in thrilling activities at the high altitudes or simply let the charm of a city do the wonder with this Switzerland and Paris tour package from India. Wherever you go, the aura of Europe is bound to leave you in awe. Unlock the numerous possibilities and select the best Europe holiday package for an experience that will touch your soul.
Our 7 days tour package allows travelers to enjoy comfortable accommodation, complimentary meals, local sightseeing, and airport transfers. There is also ample free time to explore the city or town by yourselves as per your interest. Book our travel itinerary which is shown below in details to get a better understanding of your holiday plan:
Highlights
Sightseeing tour in Zurich and local markets

Scenic train ride through Swiss countryside

A river cruise on River Seine in Paris

Enjoy stunning panoramas from the top of Mount Jungfrau

A gondola ride to Mount Titlis and glacier cave visit
Itinerary
Day 1 Interlaken: Day at leisure
On landing in Zurich you will find yourself transported in a fairy-tale world. Next, hop on a train to Interlaken and find your hotel.
Post check in, take your time to shed off the weariness. Once you get refreshed, set off to explore the elegant lanes, glass-like lakes, lively streams and local markets of this beautiful city.
Choose from the numerous fascinating attractions of the city and return for a comfortable overnight stay at the hotel.
Day 2 Interlaken: An excursion to Mt Jungfrau
The second day of your Switzerland honeymoon package will take you on an excursion to Mt Jungfrau – a paradisiacal snow covered dreamland, for a benumbing encounter with snow.
Arise to a beautiful morning in Interlaken and indulge in a hearty breakfast. Board a train of the famous Jungfrau railway to Kleine Scheidegg via Lauterbrunnen and experience one of the most fascinating train journeys beside your dear.
On reaching the highest station in Europe, you will be mesmerized to see the majestic panoramas of the snow clad peaks of Jungfraujoch. Take your time to soak in the beauty and proceed to explore the incredible ice formations at the Ice Cave. Indulge in your favorite delicacies at one of the restaurants in Jungfraujoch and watch the peaks serve as the perfect recipe for romance.
After a beautiful day on the top of Europe, leave for the return journey to Interlaken by train and take a stopover in Grindelwald if you like. Enjoy the awe-inspiring spectacles of the mighty Swiss Alps on the way and later, revisit the same in your memories once you get back to the hotel.
Optional: Stopover in Grindelwald
Tip: While on your train journey to Jungfrau, don't miss the glimpse of the Eiger – one of the most iconic sights of the Swiss Alps.
Day 3 Lucerne: Sightseeing in Lucerne
Leave behind Interlaken to experience another marvel of Switzerland — the mesmerising city of Lucerne and explore the city at your own pace.
Wake up to a day at your disposal and begin by enjoying a refreshing breakfast. Prepare to leave Interlaken and don't miss the opportunity to stop by at the Ballenberg open museum. Another option would be to go for a boat trip on Lake Thun, where you can cherish pure bliss in the company of your dearest.
Reach the Interlaken train station and once again set off on a 2.5 hour train journey to Lucerne. On reaching Lucerne, proceed for a check-in at your hotel. Shed off the load and exploit the rest of the day as per your wish.
You could pay a visit to the Chapel Bridge or the Lion Monument. Shopaholics can here shop for the signature-Swiss products ranging from watches to chocolates etc.
If the desire to do something adventurous strikes, enter the bedazzling nightlife in Lucerne by visiting a club before returning to the hotel.
Distance from Interlaken to Lucerne: 68.2 km
Travel time: 2.5 hours
Day 4 Lucerne: A day at Mt Titlis
As you spend your second day in Lucerne, get ready to live the precious moments of being at Mt Titlis in person!
Feel the chill of a European morning along with your better half and fill yourself with a delightful breakfast. On this day, you are booked for a visit to the mesmerizing Mt Titlis. Seat yourself in the first ever revolving gondola to Mt Titlis and leave the rest to the mesmerising sceneries.
From Lucerne, take the LSE train to Engelberg and shift to a small gondola all the way up to the Trübsee. Another gondola would take you up till Stand before finally dropping you to Mt Titlis.
Witness the grandeur of the Swiss mountains like never before and set free your curious souls. Visit the glacier cave and the Ice Flyer Chairlift and relish Indian or Continental food at the restaurant on top for a lunch-date to remember.
Prepare to extract yourself from this beauty, for now it is time to return to Lucerne. Drift into the world of dreams with your delightful experience of the day.
Tip: Don't forget to carry your sunscreen. The sun in the Alps can get very warm, giving you a harsh tan.
Day 5 Zurich: Sightseeing in Zurich
Part from Lucerne and get ready to proceed to Zurich. Another mesmerizing train journey will offer you early morning views of Swiss Alps and lush landscapes.
Once you set foot in Zurich, check in at your Zurich hotel and freshen up. Fill yourself up with a delicious breakfast and set off to explore the city of Zurich on your own. In the afternoon you can explore the Bahnhofstrasse area and pamper your shopping instincts at the local markets.
After a beautiful day, return to your hotel and enjoy your overnight stay.
Distance from Lucerne to Zurich: 52.5 km
Time taken: 1 hour
Day 6 Paris: Sightseeing in Paris
Wake up early morning to rejoice your last morning in Switzerland, since today you will moving to the city of lights and love – Paris.
Check out from the hotel and proceed to the Zurich train station to board the train for Paris. After reaching the hotel, prepare to leave for a visit to the majestic Eiffel Tower and take your time admiring it inside out. Just when you thought your purpose in visiting Paris has been fulfilled, undertake the lovely river cruise on River Seine followed by an enchanting Illumination Tour.
Blown away by the beauty of the city, return to your hotel and enjoy your overnight stay in comfort.
Distance from Zurich to Paris: 654.2 km
Travel Time: 5 hours approx
Day 7 Paris: Disneyland in Paris
Enjoy your Parisian breakfast and stay prepared for a thrilling day at the Disneyland.
An entertainment resort housing 2 theme parks, hotels, and shopping centers — Disneyland entertains kids and adults alike.
Having gotten in touch with the kids in yourselves, retreat to your hotel and drift away into the world of dreams.    
Day 8 Paris: Return to India
Bid good bye
Your journey has come to rest and from this day onwards Switzerland and Paris get engraved in your memories forever. You will be transferred to airport for your onward journey.
Inclusions:
*Accommodation in well appointed room
*Meals as per hotel plan
*All transfers & sightseeing as per the itinerary in an air – conditioned vehicle
*All toll taxes, parking fees & drivers allowance.
Exclusions:
*GST 5% ON TOTAL PACKAGE
*Anything not mentioned under 'Package Inclusions'
*All personal expenses, optional tours and extra meals
*Camera fees, alcoholic/non-alcoholic beverages and starters
*Vehicle service on leisure days for sightseeing not included in the itinerary
*Medical and travel insurance.
Payment Policy
*30 days or more before date of departure : 25% of total cost
*29 – 20 days before date of departure : 50% of total cost
*19 days or less before date of departure : 100% of total cost
Cancellation Policy
If you Cancel your Holiday 
You or any member of your party may cancel their travel arrangements at any time. Written notification or an e-mail to that effect from the person who made the booking must be received at our office. The cancellation charges applicable are as per the published cancellation policy below:
Cancellation charges per person
30 days or more before departure: 25% of total cost
29 – 20 days before departure: 50% of total cost
Less than 16 days before departure: 100% of total cost
If we change or cancel your holiday
We do plan the arrangements in advance. It is unlikely that we will have to make any changes to your travel arrangements.
Occasionally, we may have to make changes and we reserve the right to do so at any time. If there are any changes, we will advise you of them at the earliest possible date.
We also reserve the right under any circumstances to cancel your travel arrangements by assigning reasons to you.
If we are unable to provide the booked travel arrangements due to reasons beyond our control (e.g. bad weather):We shall first try to offer alternative dates for the tour if the tour hasn't already commenced.
If the tour has already commenced, then we shall refund the booking price/fee charged to you on a pro-rata basis depending on the portion of the tour utilized by you.
In all circumstances, however, our liability shall be limited to refunding to you the price we charged as tour fees.
If you want to change your holiday plan
After confirmation of services, if you wish to change your travel arrangements in any way (e.g. your chosen departure date or accommodation), we will do our utmost to make these changes but it may not always be possible. Any request for changes must be in writing from the person who made the booking. All cost incurred due to amendment will be borne by you.
If you have a complaint
If you face any problem during your holiday, please inform the relevant supplier (e.g. your hotelier, transporter etc.) and/or our representative immediately who will endeavour to set things right. If your complaint is not resolved locally, please follow this up within 28 days of your return home by writing to us, with your booking reference and all other relevant information. However, please be advised that while we are happy to assist you in the redressal of your complaint, if any, we will be able to extend only our best efforts in managing/coordinating your complaint with the respective service provider. All third party service providers are independent contractors who are at no time under our control or supervision.
All booking vouchers and tickets will be provided 3 days before departure.
Terms & Conditions
– Confirmation of holiday package or hotel room subject to receipt of 100 percent payment.
– The company is responsible for only those services which are charged from the guest. All other services which are not paid by the guest to the company are suggested services and company is nowhere bound to provide that service or pay the cost for the same.
– Mandatory for guests to present valid photo identification e.g. driving license, voter's card, passport and ration card, at the time of check-in at the hotel. Without valid ID the guest will not be allowed to check in at the hotel or wherever required.
– As per the Govt. of India rules, all foreign guests need to produce their passport, photo ID proof and visa documents. Indian guests should also carry valid proofs like passport, driving license, PAN Card and voter's ID card, to the hotel at the time of check-in to avoid any inconvenience at the date of check-out.
– The hotel reserves the right of admission or cancellation of booking, if guests fails to provide suitable identification proof at the time of check-in. Company will not be responsible for such aforesaid reasons.
– Check-in and check-out timing of the hotel will be according to the timing of the respective hotels policy. Early check-in or late check-out are on request basis only and subject to availability of rooms.
– In case of non-availability of hotels given in package, arrangement for an alternate accommodation will be made in a hotel of similar standards or category.
– Maximum allowed occupancy in one room is 3 Adults or 2 Adults + 1 Child below 12 years.
– Meal Plan, if any, are specified in the voucher issued by the hotel and the same is applicable from the check-in time of 12 noon, standard terms for a plan. Meals will be served as per the hotel policy. Extra, if any, will be payable by guest directly.
– The third person sharing the room is provided with an additional mattress or a rollaway bed or as based on the hotel policy. In case of child, hotel package booked without bed basis and you decided to take extra bed, then you have to pay that cost directly to the hotel.
– High season / Festivals / Peak season surcharges are applicable.
– The rescheduling of date / postponement shall be treated as cancellation and confirmation of new dates subject to availability and in case of change of rates the difference shall be payable by the guest / tour operator.
– The cancellation of booking governed by the cancellation policy of the hotel and service charge of INR 1000/- shall be applicable for each booking.
– On cancellation of any package or hotel reservation advance payment received shall be refunded subject to the Terms & Condition of cancellation policy of that specific hotel / resort.
– The applicable tariff / packages are subject to change without prior intimation.
– Check-out and check-in timing as per hotels policy, if arrival time is not mentioned, the reservations will be released at 6:00 PM.
– All taxes, extra as per government notification.
– Company will not be responsible nor liable for compensating any loss / damage / injury or additional cost incurred by the guest while taking the tour.
– Any claim related to the package must be brought to the notice of the company within a week.
– No show or non-utilization of services, 100 percent of tour cost shall be charged.
– Company reserves the right to change / modify / amend these Terms and Conditions at any time without notice.
– Cost, due to change in itinerary or stay on account of flight cancellation due to bad weather, ill health, roadblocks and / or any factors beyond control shall be payable by the guest or the tour operator directly to the hotel.
– Airline seats confirmation are subject to availability at the time of booking and any increase in air fare or taxes has to be borne by the client itself.
– For payments above INR 20,000, copy of PAN Card is required.
Hermon World Tours & Travels
Managing Director: M. Deepak Raj B. E (Mech) from 2011
Started the World Travels providing the best services.
Hermon world tours and travel is one of the best travel agency in India. Hermon travels provides online travel services, International and domestic travel best packages. Tourism and travel-related services includes service provided by hotels and restaurants, tour operator service, tourist guide services. One of the most crucial aspects of international tourism is the cross-border movement of customers. good customer service provided at every part of tourism either it is in hotel, restaurant, travel agency, flight etc. Regardless of how rude and demanding the customer can be we keep positive attitude and be friendly with the customer.
Here We Go:-
*100% tailor made/Customized
*Your entire holiday is designed as per your requirements.
*Explore your interests at your own speed and choices.
*Select your preferred style of destination and Accommodation.
*Make unlimited fun and memories of your cherished Holidays.
*Create and enjoy the perfect trip with Hermon World Tours & Travels.
If u Want to book this package transfer the amount to our bank and send the transfer details to email at info@hermonworldtours.com or Whatsapp +919353090909
Bank Account Details
| A/C Name | Account No: | IFSC Code: | Bank Name | Branch Name |
| --- | --- | --- | --- | --- |
| Hermon World Tours& Travels | 50200048325179 | HDFC0001293 | HDFC | East Marredpally |
You Can Make The Payment through GooglePay or PhonePe: 9441813898
Help & Support
Call Us Now
+91-9353090909